In this blog we are going to give an overview of the various types of Karaoke machine and hopefully this will help when deciding which is the right one for you.
Disc playing Karaoke machines
The first type of Karaoke machine we are going to be talking about is the more traditional type which is known as the disc player machine. This type of machine is probably what most people picture when thinking about karaoke machines in general. At the time of writing this we currently offer 4 variations of disc playing machines. The models are the VS-400, VS-600, VS-800 and the VS-1200. Each one of our machines have more and more adjustments/features the higher up the model number is. The VS-400 is more aimed towards kids and the VS-1200 is aimed at people that are after one of the best disc players available on the market. We have provided links below to each product so you can easily take a look.
VS-400, VS-600, VS-800, VS-1200

Portable Karaoke machines
The second type of Karaoke machine we are going to be talking is known as the portable machines. These are a newer type of karaoke machine available on the market and this type normally can double up as a Bluetooth speaker. These machines are more aimed towards people looking for a machine they can easily take with them when on the move. We have seen people use these in locations such as the beach, forest, parks, fishing lakes and more. This type of machine comes in various sizes to cover every need. Normally the bigger the machine the more powerful it will be, meaning the louder the volume of the item. We offer a huge range of these type or karaoke machines therefore we have provided one link to the category rather than individual machines.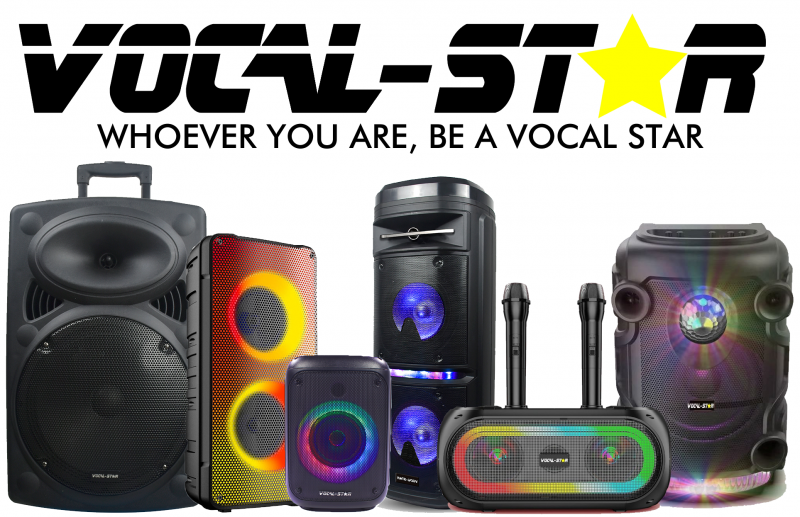 All in one Karaoke machines
The last type of machine is called an All in one. This type of machine is perfect for people that wish to have a machine that does not require a use of a TV or anything else. We have one product called the ultimate which is classed as a all in one karaoke machine. This device has a speaker, screen and disc reader fully built in. Although this item does not require a TV, there is the option to connect it to one if you wish, this can be done via Bluetooth or RCA cables. We have linked the machine below.