Who's up for a fun 90s karaoke session at home?
90s music is debatably all the rage again. In fact, some might say that a retro 90s tune never really goes out of fashion!
Here is a definitive guide to some of the most well-known 90s hits to have ever graced the planet!
- I Don't Wanna Miss a Thing by Aerosmith
- I Want It That Way by the Backstreet Boys (Brooklyn Nine-Nine fans will remember that opening!)
- All that she Wants by Ace of Base (made popular once again by the film Pitch Perfect)
So, from the 70s origins to the 90s, though to today; what would be your choice of classic 90s hit?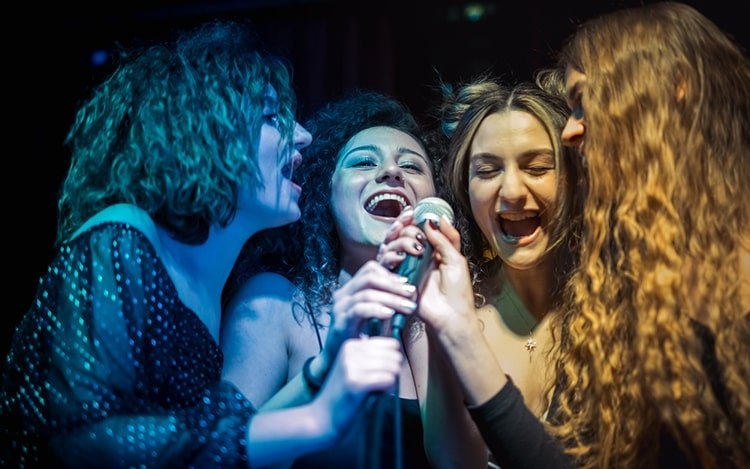 What are the origins of karaoke?
According to dictionary.com, Karaoke (pronounced kear-ee-OH-kee) is a popular form of entertainment in which amateur singers sing along with pre-recorded pop-music songs stripped of their vocal tracks. The word "karaoke" is a combination of two Japanese words: kara, meaning empty, and oke, meaning orchestra.
Invented by Kisaburo Takagi of the Nikkodo Company, karaoke originated in a bar in Kobe, Japan, in 1972. By 1976, the first home karaoke machines were marketed to the Japanese public.
Why do we enjoy karaoke?
Whether in a bar or using an in-home system for a house party, karaoke is arguably good for the soul. Who hasn't had a right good laugh when belting out a few power ballads or trying their best to hit the high notes on some absolute crooners?! The point is, you're not really meant to be any good!
Home is where the heart is, so if you wanted to host a minimum-fuss karaoke party in your own home, Vocal Star would be your ideal go-to for an awesome Karaoke system that brings the party home! Karaoke Machines from Vocal Star Karaoke provide the fun, with the following added benefits:
- Fast and free delivery
- A company that is trusted by the biggest names in TV and music
- UKs No1 Top Brand - Rated excellent on Trust Pilot
Contact Vocal Star or call 01202 670929 to make your karaoke experience epic with a Vocal Star Karaoke Machine!