Have you been tasked with hosting the ultimate kids party? Perhaps you are arranging a celebration or disco for family or friends, or maybe you work at a school or youth club and want to reward your pupils for their hard work this year?
If you're excitedly (or even begrudgingly) planning such an event, this guide will make things easier and dare we say it, perhaps even fun (!) with a comprehensive how-to list that will leave your intended audiences engaged and delighted!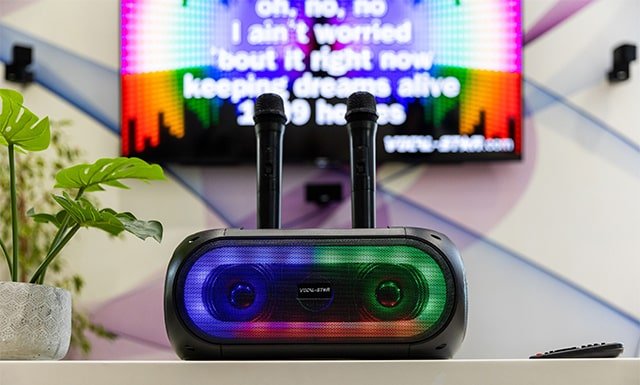 Step one – What system will you use?
Get yourself a karaoke machine. You'll thank us later for this step!
Decide your singing style. Will you belt out a power ballad-type vocal sound or will you go for the mockney style of Lily Allen?
Step Two - Hire a venue; or be prepared for an (unhostile) home takeover
Think about the time of day or how long you'll need. For example, if you're hosting toddlers then you'll want to finish by 4pm, but if it's for pre-teens, then perhaps an 8.30pm finish.
Count your intended guests carefully. Arrange a venue too big and your event will look unattended; over-invite to a smaller venue and you'll be a bit squashed. It's a fine art!
Step Three - Pick a theme
Your theme will really set the scene, so think carefully…
Will it be a modern or retro (90s glowsticks) vibe? Or will you go for disco or hip-hop style?
Once you've let your intended guests know this theme (in case they want to dress up or theme gifts appropriately), it's then on to picking the décor to suit.
Step Four - Plan some karaoke games
If you want to level up your karaoke A-Game, you could consider playing some karaoke-inspired games rather than just sing the songs in a unform fashion! Here are some Ideas. Do you have ear defenders?!
Don't Forget the Lyrics
Name that Tune
Karaoke Roulette
Step Five - Plan your playlist
Have you thought about your playlist yet? Check out this link to Vocal Star's best kids karaoke songs. Choose from Disney classics, such as The Jungle Book's 'Bare Necessities', Aladdin's 'A whole New World' and The Little Mermaid's 'Under the Sea'; plus, some cheesy belters from the likes of Aqua (Barbie Girl), One Direction (Best Song Ever), Taylor Swift (Shake It Off), Steps (5, 6, 7, 8) and Psy (Gangnam Style).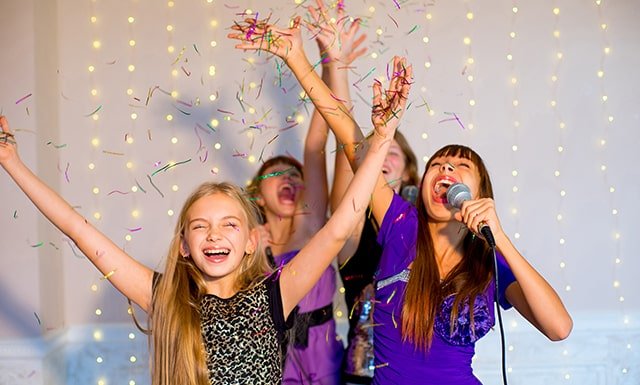 Now, are you party-ready and in the mood?!
Karaoke Machines from Vocal Star Karaoke provide the fun, with the following added benefits:
Fast and free delivery
A company that is trusted by the biggest names in TV and music
UKs No1 Top Brand
Rated excellent on Trust Pilot
Contact us or call 01202 670929 to make your party epic with a Vocal Star Karaoke Machine!