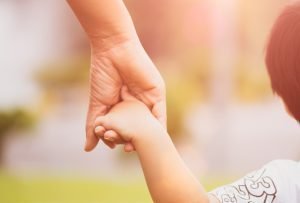 Mother's Day is right around the corner (get to the shops, quickly!) and here at Vocal Star, we love a song that conveys all the emotions we have for our mothers, whatever the genre.
So of course we had to compile a playlist of all the songs which narrate all kinds of relationships with the wonderful women in our lives.
Here's the top 10 songs for Mum:
10. "In My Life"- The Beatles
For those who may be remembering the life of a mother, grandmother, or other maternal figure.
9. "You Can't Hurry Love"- The Supremes
An absolute classic about the advice that only a mother could give.
8. "Because You Loved Me"- Celine Dion
This classic tear jerker from Celine says it all perfectly.
7. "Sweetest Devotion"- Adele
A song written by Adele for her son which has us all going soft.
6. "You'll Be in my Heart"- Phil Collins
Originally written for the film 'Tarzan', in an endearing scene with mother and infant.
5. "Superwoman"- Alicia Keys
An empowering tune from the ever classy Alicia Keys.
4. "Mama"- Spice Girls
It wouldn't be a Top 10 without at least *one* Spice Girls track now would it?
3. "The Best Day"- Taylor Swift
Taylor sings about her best days with her mother, no matter her age at the time. Grab the tissue box if you watch the music video.
2. "The Baby"- Blake Shelton
You can always rely on a country track to give you all the feels, and this delivers in spades.
1. "A Song for Mama"- Boyz II Men
If the velvet tones of Boyz II Men don't make you shed a few tears then we don't know what will. A song reminding mothers that nobody will ever replace them.
So remember this Mother's Day, show some love to all the mothers, grandmothers, aunties, and every other strong woman in your lives, because in the words of Beyonce...who run the world?