Summer is drawing to an end (despite the very late heatwave as soon as the kids are back to school), and it's nearly time for pumpkin spiced lattes, cardigans, and darker mornings. Love it or hate it, autumn is one of the best times of the year for events and holidays, including Halloween and Bonfire Night.
Halloween originated in Britain and is a modern evolution of the Gaelic festival of Samhain. Surprisingly, Halloween is a much bigger affair in the United States than in Britain but there are still plenty of Brits that celebrate the event, with hundreds of millions of pounds being spent every year on costumes, decorations, and the obligatory pumpkin.
If you're planning a party for the spookiest night of the year, we have the ultimate playlist to get everybody in the mood.
Kicking things off at #15:
The Cranberries- Zombie
Though actually a protest song with hard-hitting anti-violence lyrics, The Cranberries' iconic hit 'Zombie' is nonetheless a rousing rock anthem for the season and it certainly doesn't sound out of place on the eve of All Souls Day.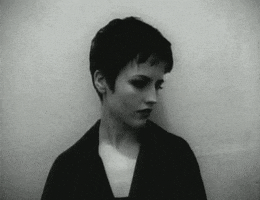 14. The Ramones- Pet Sematary
Stephen King was a huge fan of The Ramones and, in return, they name-checked him on the Pleasant Dreams album and then writing one of their last truly great songs for King's film Pet Sematary.
13. The Rocky Horror Picture Show- Time Warp
If you were part of the Rocky Horror Picture Show cult, this song was your cue to jump up and go wild in the aisles. This was writer Richard O'Brien's most loving homage to glam rock, and the song's secret weapon is the absolutely killer drumming by Procol Harum's B.J. Wilson.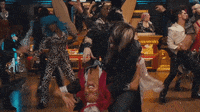 12. Dead Kennedys- Halloween
The Dead Kennedys hailed from San Francisco, a city synonymous with celebrating Halloween and they zoned in on it with fervor on this livid diatribe with lyrics calling for people to break free of social mores in their everyday lives, not just on the titular holiday. Fast, furious, and embroidered with freaky, surf-inspired lead guitar.
11. Rihanna- Disturbia
Newer than most of the other entries on our list, we feel like this one deserves a spot, especially for it's creepy video, with it's Silent Hill vibes.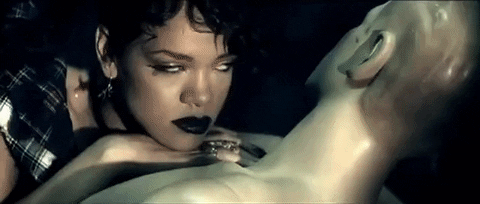 10. Screamin' Jay Hawkins- I Put a Spell On You
This classic is an absolute must for any Halloween party. Covered countless times, nothing quite comes close to the original.
9. Donovan- Season of the Witch
8. Stevie Wonder- Superstition
Who says ghosts'n'ghouls ain't got the funk? This supernatural belter from Stevie Wonder topped the U.S. charts in 1973 and remains a touchstone for those spooked by bad luck – or else no luck at all.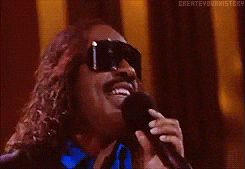 7. Rockwell- Somebody's Watching Me
Rockwell's paranoid pop hit is a staple of any Halloween playlist, but it was never intended to be a seasonal smash. Motown progeny and songwriter Kennedy Gordy (a.k.a. Rockwell) wanted to prove he could make a hit on his own, so he enlisted his family friend Michael Jackson to sing on the hook, added some spooky New Wave synths and a drum machine and the ultimate 80s Halloween party anthem was born.
6. AC/DC- Highway to Hell
Highway to Hell had to make our list of best Halloween songs because it's about being on the highway to hell and about taking the most irresponsible things you did at the Halloween party, and doing them all year long.
5. Ghostbusters Theme Song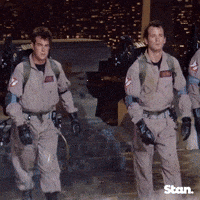 4. Boris Pickett- Monster Mash
Released in 1962, "Monster Mash" is the "hit of the land," which means that no Halloween party playlist is complete without it.
3. The Nightmare Before Christmas- This is Halloween
Technically a kids film, Nightmare Before Christmas has become a cult classic with all ages, thanks to its origianality and genuinely spooky imagery.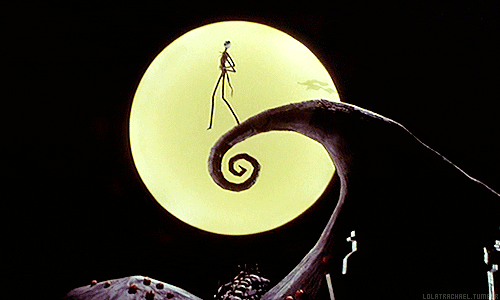 2. The Specials- Ghost Town
If you read between the lines, you'll realize that this haunting tune is about far more than tumbleweeds and deserted streets. Mournful in sound and feeling, this 1981 release was considered to be a "poetic protest" amid the riots in London.
1. Michael Jackson- Thriller
You probably guessed it...Michael Jackson's Thriller has to be number one on our Halloween list. Probably the most popular Halloween song of all time, Michael Jackson's "Thriller" starts off with a creepy coffin opening and finishes with poetic prose by the late, great master of horror films, Vincent Price.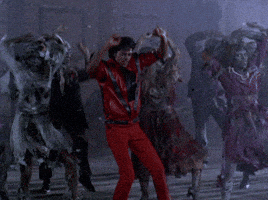 There you have it. Fifteen of the best tracks for the spookiest time of the year (according to Vocal Star HQ).
Happy Singing!