Are you planning a holiday or fancy travelling around the world? Well, if you're looking for a great night out somewhere with a bit more"quirk" than your average bar on your travels, then look no further! Here is our list of Karaoke Bars across the globe we think you'll love
Hyper Reality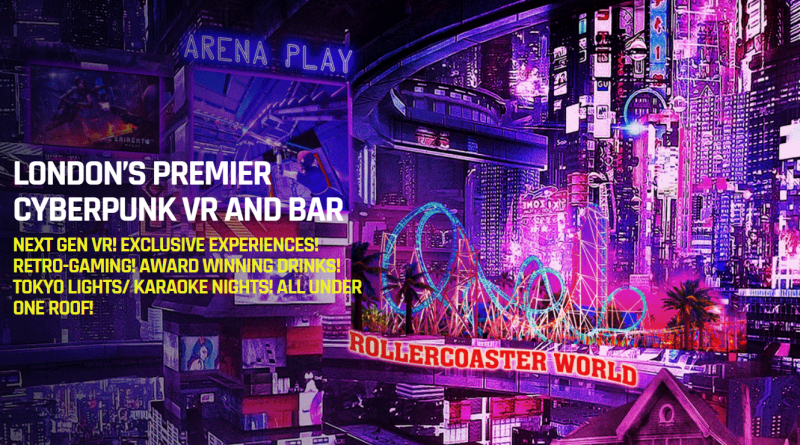 Cyberpunk immersive entertainment venue and bar inthe heart of East London UK which has a lot going on from private Karaoke to VR.
Located in the centre of east London. The Club hosts a secret 270 degree mural equipped with a projector for private karaoke. This venue spans across The Arena, The Place with No Name, The Rollercoaster, The Go-Kart which offers next level VR experiences. A Tokyo inspired The Lounge space hosts our retro-gaming and boardgames.
Karaoke 47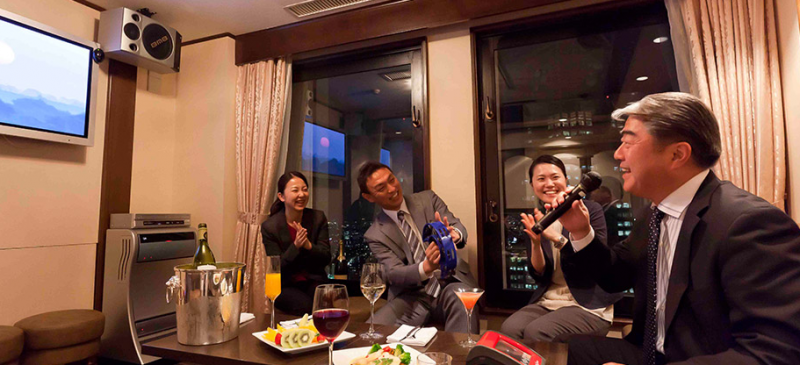 One of the more luxurious Karaoke bars in shinjuku-Ku, Tokoyo, Japan. This premium karaoke bar is situated on the 47th floor ofthe Keio Plaza hotel in Tokoyo and boasts fine top of the range audio set up,delicious 5* star foods along with a professional cocktail master on hand to keep the dutch courage coming. Of course luxury comes at a price, so be prepared to dig deep.
Yokocho Karaoke Box & Bar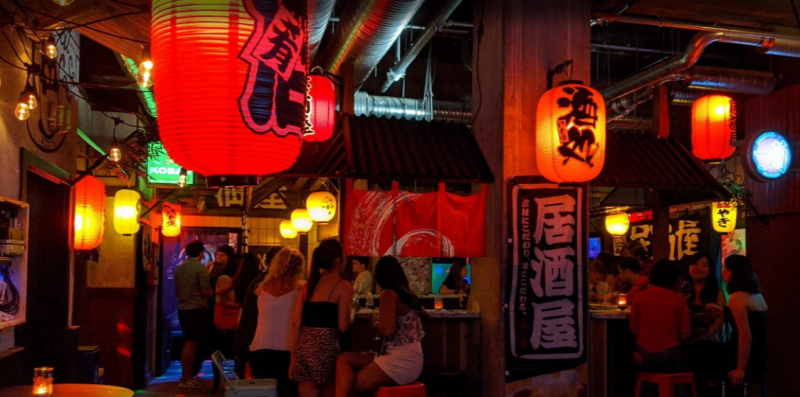 From the name and the photos, this is in the last place you'd probably expect which would be.. Germany, Munich! Uniquely themed private Karaoke Boxes in a setting reminiscent of Japan's yokochos, narrow alleys full of nightlife, lit by lanterns and lined by small shops. This karaoke bar has a great mix of locals and ex-pats with a buzzing atmosphere and also host quiz nights they have in English.
Good Luck Karaoke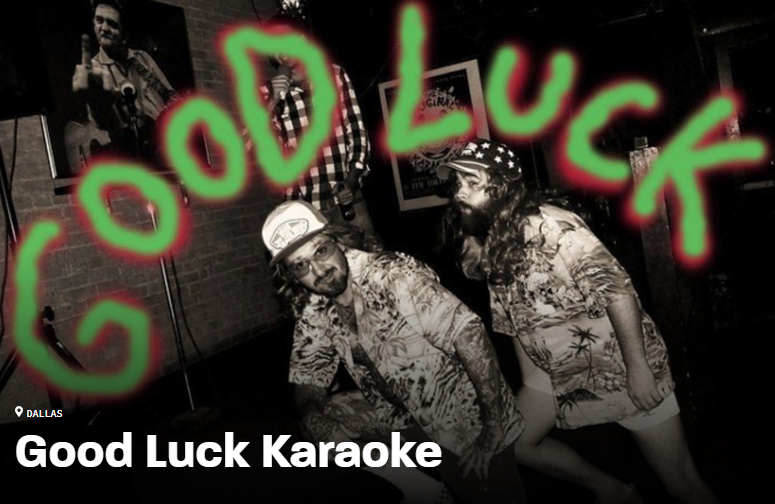 Created by Oliver Peck, Josh Hammertimez and George Quartz, Good LuckKaraoke, located in Twilite Lounge, Dallas, USA hosts an exciting night of karaoke every Thursday. Unlike the other karaoke bars in Dallas, here the hosts choose a theme and pick a character to play the entire night, besides simply featuring live music throughout the week. Well, the place is also known as one of the most interactive karaoke nights in Dallas. Try the famous frozen Irish coffee and enjoy the musical vibe all night long!
ONLY THE BRAIN


So, this establishment located in Eybens, France is not only a karaoke bar, but also has a large range of escape rooms for you and your group to enjoy. They have Jungle themed and many more private Karaoke rooms which can hold upto 20 people! They know singing your lungs out works up a thirst so they have beverages on hand for everyone.

The Red Garter
Located in the beautiful region of Florence, Italy. A piece of Florentine history and one of the first American inspired bars of its kind in Italy. Evenings dedicated to karaoke, live music and the dj-set,not to mention the excellent choice of beers and the delicious cocktails. The steakhouse is open until late at night and also offers many Tuscan specialities. International live sport, special events… all included in the free entrance. An evening with friends, cocktails, good food and above all else, the beautiful sound of being serenaded by strangers with karaoke.


Karaoke world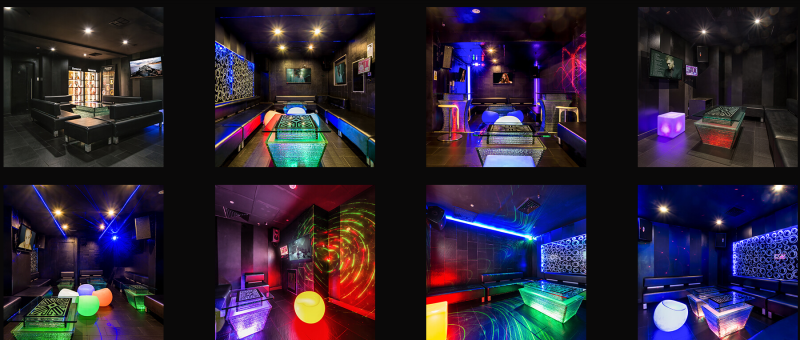 Located in Sydeny Australia, this Karaoke venue isa MUST. With reasonable pricing, happy hour every day for $10 per person, a free bottle of champagne for birthday girl or boy and of course in a beautiful location, this makes it one of the best Karaoke venues in this area. They also offer food and alcohol for all guests (of course only the over 18s)They pride themselves with having over 120,000 songs for guests to choose from and also have interesting styled rooms with no two being the same.
Siga La Vaca
Next on our list is Siga LaVaca, located in sao Paulo, Brazil. This is a lovely venue for a fun, atmospheric night with karaoke and reasonably priced food. Along with it's funky cow themed interior and great location, this is definitely a great place to visit with your friends.
De Facto Bar Skiathos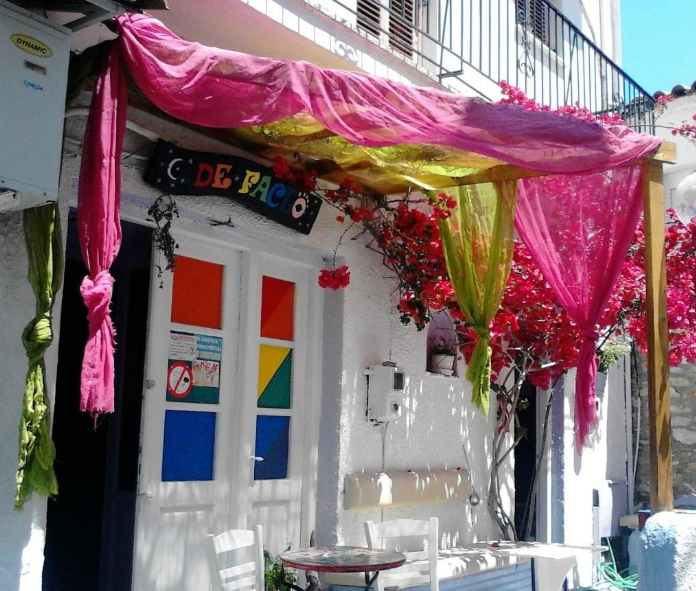 This beautiful hidden gem is in Skiathos town, Greece. This venue is fairly small but this does not take away from the friendly and lively feel! This is a LGBTQI+ friendly karaoke bar who will accomdate anyone, no matter who you are, with incredible cocktails anddance shows on some evenings.
Bar+ Karaoke
Here we have Bar+ Karaoke located in Toronto, Canada. Eachroom is stylishly designed with comfortable leather seating, high quality sound equipment and wireless microphones. Best of all, all of the rooms are private, so if you're shy, worry not! as you'll be in a secluded room for your privacy. They provide a large range of tasty cocktails and a cosy bar area for you to unwind and relax before your reservation. They also do not limit to one language for song choices, they include songs in English, Korean, Chinese, Japanese and Thai. They are also open to 2am every day apart from Mondays and Wednesdays.
So that concludes our list of the more interesting karaoke bars around the globe, we hope you get to visit some of these places on your travels!