SING TO IMPROVE YOUR SWING!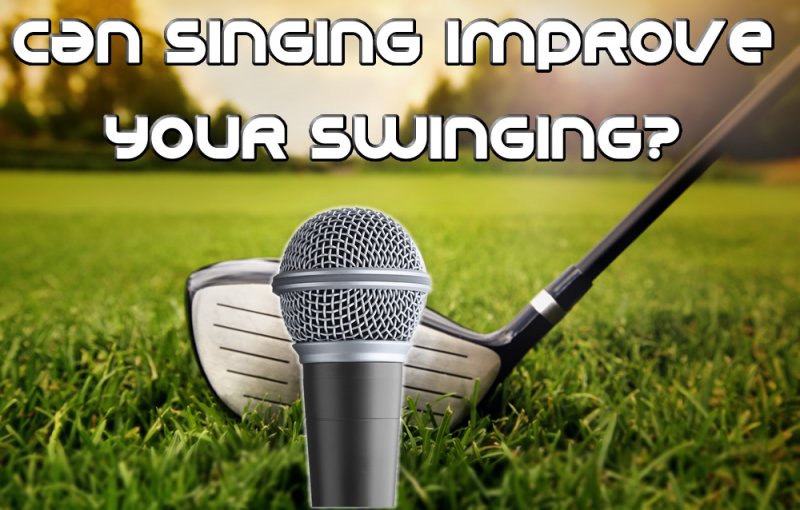 At Vocal-Star, we're all HUGE golf fans! We are the UK's Number one Karaoke specialist – producer of karaoke, Bluetooth audio and sound equipment and we've been experimenting to see if singing can really improve your swinging!
There's solid scientific evidence to prove that singing is, in fact, good for your body and your mind and these benefits can be transferred to your golf game.
Facts
Singing is a definite stress reliever. Researchers in a study found that the amount of cortisol was lower after singing, an indication that people felt more relaxed after they'd belted out a tune.
There's some evidence that singing may boost your immune system and help you fight off illnesses.
When you sing, the act causes your body to release endorphins. This hormone can help promote positive feelings, and even change your perception of pain and increase endurance.
Because singing involves deep breathing and the controlled use of muscles in the respiratory system, it will improve lung capacity and therefore fitness
Researchers found that the karaoke singers reported improvements in their mental health, mood and sense of well-being
Four Vocal-Star staff members recently went out for 2 rounds of golf over 2 weeks. The first was straight from work on a normal day. The second game, a week later we all did one hour's karaoke in our Poole, Dorset showroom and the results were significantly improved all round!
While we can't with 100% certainty say it will improve your game, we'd definitely recommend belting out a tune in the carpark before your next round!
We are also pleased to offer all Whole In One newsletter readers a 10% discount on our website. Simply use the promotion code GOLF10 at the checkout.